Specials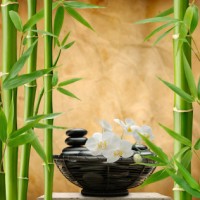 Any day Specials:
Referrals ~ For each client you refer, enjoy 15% off your next facial
Birthday ~ Enjoy $10 off your next facial, if booked within 60 days
of your birthday
Monthly Special:

A facial from Lisa Castro is like a peaceful, mini-vacation. The experience is luxurious and relaxing with the added benefit of more beautiful and healthy skin. Lisa gives great advice on maintaining and enhancing your complexion. She also offers the best products to keep your skin healthy and radiant. And….don't forget about your brows! Lisa sculpted and tinted my brows and they've never looked better. I can't wait for my next appointment.

Sue R. Highlands Ranch, CO
Sign up here!
Interact with us and read reviews!
Links
Our Partners
Hours of Operation:
Monday: 11:30 - 7
Tuesday: Closed
Wednesday: 9 - 5
Thursday: 9 - 5
Friday: 9 - 5
Saturday: 9 - 3

1st Sat of month