Phytomer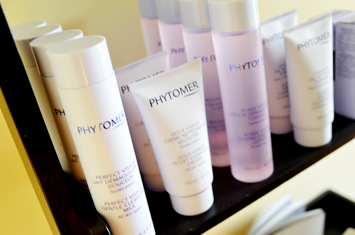 Developed on the Brittany coast of France, Phytomer is the world's first marine based skin care line. Our bodies require 104 trace minerals daily for optimal healthy functioning. The body does not manufacture these vital nutrients so we depend on external sources for them. Seawater is the only medium where the perfect balance of trace minerals are found. Phytomer is the only skin care company in the world to utilize 100% freeze-dried seaweeds and seawater, which means all 104 trace minerals are in every product.
In line with Advanced Skincare's priorities, Phytomer harvests all of their own seaweeds to ensure the protection of the coast's natural algae and landscape.
720.810.9367     lisa@youatyourbest.net
Sign up here!
Interact with us and read reviews!
Links
Our Partners
Hours of Operation:
Monday: 11:30 - 7
Tuesday: Closed
Wednesday: 9 - 5
Thursday: 9 - 5
Friday: 9 - 5
Saturday: 9 - 3

1st Sat of month