La Isha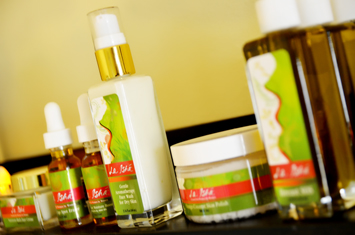 Developed locally to help combat dry skin caused by Colorado's sunny, arid climate, La Isha Skincare is the first natural & organic skin care line made especially for women over 35. Using therapeutic grade essential oils to hydrate dry, dull, sun-damaged skin, La Isha gives highly effective anti-aging results without the use of synthetic ingredients. The line includes Breast SOS, a patent-pending, nationally recognized topical anti-aging serum that hydrates, tightens, firms and supports the skin.
720.810.9367     lisa@youatyourbest.net
Sign up here!
Interact with us and read reviews!
Links
Our Partners
Hours of Operation:
Monday: 11:30 - 7
Tuesday: Closed
Wednesday: 9 - 5
Thursday: 9 - 5
Friday: 9 - 5
Saturday: 9 - 3

1st Sat of month