Contact Us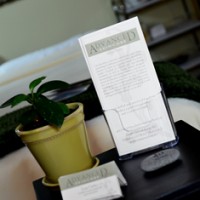 Lisa Castro
Master Esthetician, Certified Oncology Esthetician
720.810.9367
lisa@youatyourbest.net
Facebook
I first came to Lisa when my skin was severely affected by acne, which was medically untreatable. She was not only knowledgeable about my condition, but was also empathetic and optimistic. In 5 months, after beginning my treatment, my acne cleared and my skin is healthy and vibrant. Thanks to Lisa, I have my life back.

Jennifer A., Mill Valley, CA
Sign up here!
Interact with us and read reviews!
Links
Our Partners
Hours of Operation:
Monday: 11:30 - 7
Tuesday: Closed
Wednesday: 9 - 5
Thursday: 9 - 5
Friday: 9 - 5
Saturday: 9 - 3

1st Sat of month